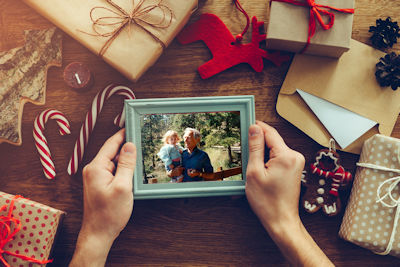 Looking for the perfect Christmas gift – something special, unique and personal? Picture and photo frames are a great gift that will have a place in the home long after the holidays are gone. Have a special family heirloom photo custom frames or choose from our extensive collection of high quality craftsman frames.
When selecting a photo gift consider the decor of the home it will be going to – would they prefer something elegant like a sterling silver or gold plated frame or perhaps something more rustic. Frames like our handmade folk frames from Romania are extra special and very unique.
For custom framing, make sure to get your special photo in as soon as possible so it can be ready for the Holidays. When having custom framing done, remember that when giving a special framed gift that archival framing will keep your precious gift lasting a long time.