Your San Francisco Picture Framing Shop Since 1978
Photo Frames | Archival and Conservatory Framing | Shadow Boxes | Custom Framed Mirrors | Acrylic Boxes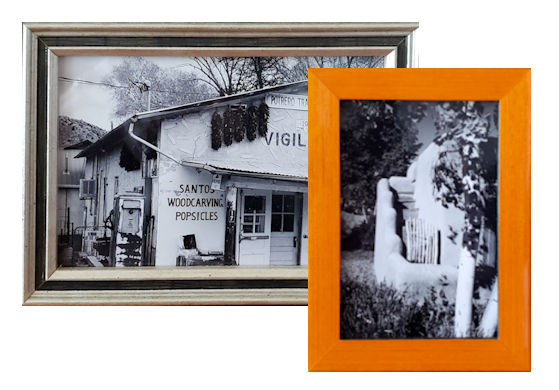 Consider a different treatment to your black and white photos than the usual black frames. The silver with black accent photos gives an elegant touch to the photo of the store.  The photo with adobe wall and stairs is given a Southwest touch with the orange frame.
You Live It. We'll Frame It.
The impact of a piece of art can be dramatically affected by the quality of its frame. At Walter Adams Framing, we understand this. We've been providing clients with quality custom picture framing and an unmatched selection of photo frames since 1978. Whether it's a valuable oil painting or an irreplaceable photo of a loved one, Walter Adams Framing has the expertise to give your artwork that perfect, tasteful touch.
Archival Picture Framing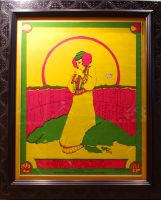 Whether you're interested in the latest in home interior or looking for a timeless design to suit your classic style, Walter Adams Framing has one of the largest selections of custom frames in the San Francisco Bay Area. Ranging from modern minimalism to baroque period reproductions, we are constantly expanding our collection. Learn More
Custom Framing for Every Medium: Paintings | Photographs | Posters | Textiles | Objects
An Unmatched Selection of Frames from Craftsmen Around the World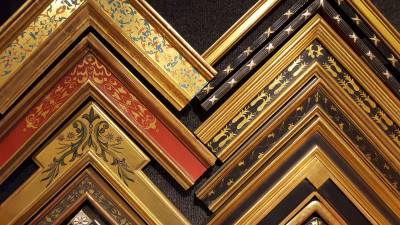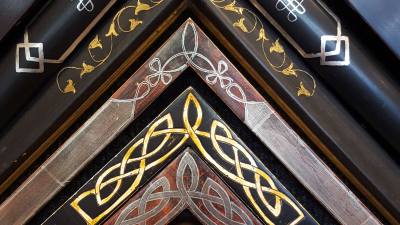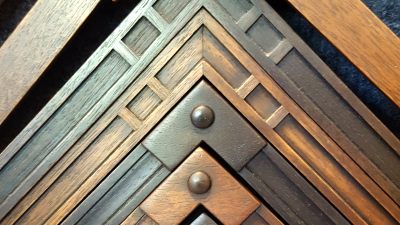 Three Locations | Three San Francisco Neighborhoods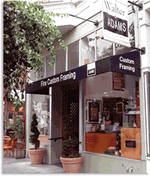 415.922.6811
2019 Fillmore Street
San Francisco, CA 94115
Tuesday thru Saturday
10 a.m. to 6 p.m
Sunday: Noon to 5 p.m.
fillmore@walteradamsframing.com
Leave a review for our Fillmore Store
Walter Adams Framing
415.346.1860
355 Presidio Avenue
San Francisco, CA 94115
This location is temporarily closed and will re-open on July 16. For any questions please contact the Fillmore store at: 415.922.6811
presidio@walteradamsframing.com
Leave a review for our Presidio Store
Walter Adams Framing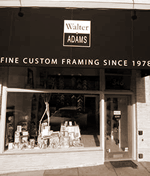 415.759.2002
348 West Portal
San Francisco, CA 94127
Tuesday thru Saturday
10 a.m. to 6 p.m.
Closed Sunday and Monday
westportal@walteradamsframing.com
Leave a review for our West Portal Store