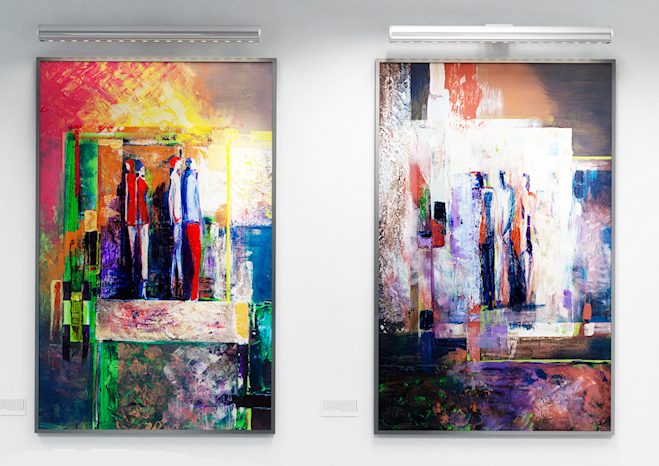 Brighten the winter holidays and your framed art with picture frame lights.
As the days get shorter and darker, you might consider lighting up the framed pictures in your home or office. Traditionally, picture-framed lights have been associated with oil paintings and museums. Not any more. Today, picture frame lights come in various styles from classic to contemporary. Not only do picture frame lights allow for a better presentation of the art, but they also add a touch of elegance to your home or office.
There are three types of picture frame lights to choose from.
Plug-in
Plug-in lights are the easiest to install and maintain and can be relocated on another frame. The caveat to this style is you will have a wire exposed and running down your wall. You might consider using an outlet timer to turn the lamp on and off at specific times.
Direct-Wired
Direct-wired lights give a clean, permanent look and can be adjusted with a dimming light switch. These usually require an electrician to install.
Wireless (battery operated)
These are a good solution when a power source is not nearby, or you want to avoid showing a visible wire. The effect is similar to direct-wired lights, but you will have to change batteries.
Picture frame lights are available in a selection of finishes, often black, bronze, silver, and gold. We suggest choosing a light that matches the color and style of your frame. LED lights are considered the best because they are more energy-efficient and do not emit ultraviolet rays, which are known to fade or damage artwork
Not sure what style of light is best for your frame? Contact us at one of our three San Francisco framing centers, and we will help you choose the best one. New help with installing your artwork? We also provide art installation services.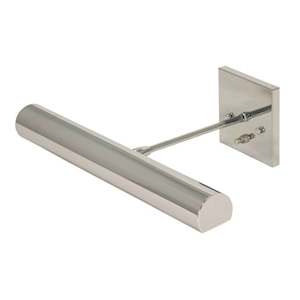 Direct Wired Picture Frame Light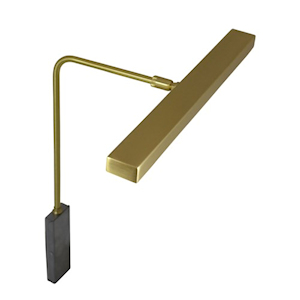 Picture Frame Light with Wire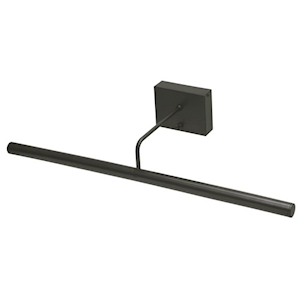 Picture Frame Light Wireless (Battery)